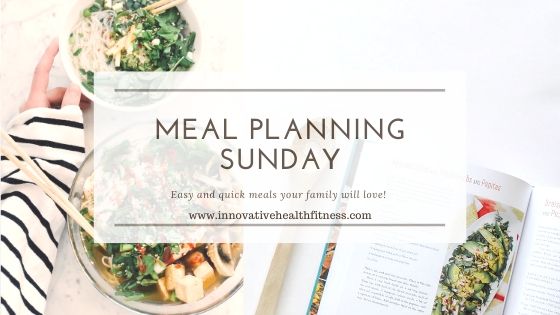 Welcome to Meal Planning Sunday! I am so excited to bring this new series to my blog! This is a new way for me to keep myself accountable in the meal planning each week! And I hope it will help you plan your meals out as well! Copy my menu each week or create your own! Each Sunday I will be posting healthy and EASY meals that will get us all in and out of that kitchen as quickly as possible. As a busy Mom of two, I want to make these plans as kid-friendly as possibly! If you are on my email list I will be emailing you as well to let you know the new menu is up!
Not on my list yet!?
One thing I get anxious over is that 4:00 PM hour when I don't have a clue what we are having for dinner. Have you been there too?
In the past, I would meal plan on Sundays, but lately, I haven't been doing any meal planning. So I'm bringing it back!
Why not share that with you? Give you a little mental break from that sometimes daunting question, "What are we going to have for dinner?"
And my hope is that you too will share your favorite recipes and we will all be rock stars in the kitchen!!
Sound good?
Great!
Here we go!
Monday
Steak, Quinoa and Green Beans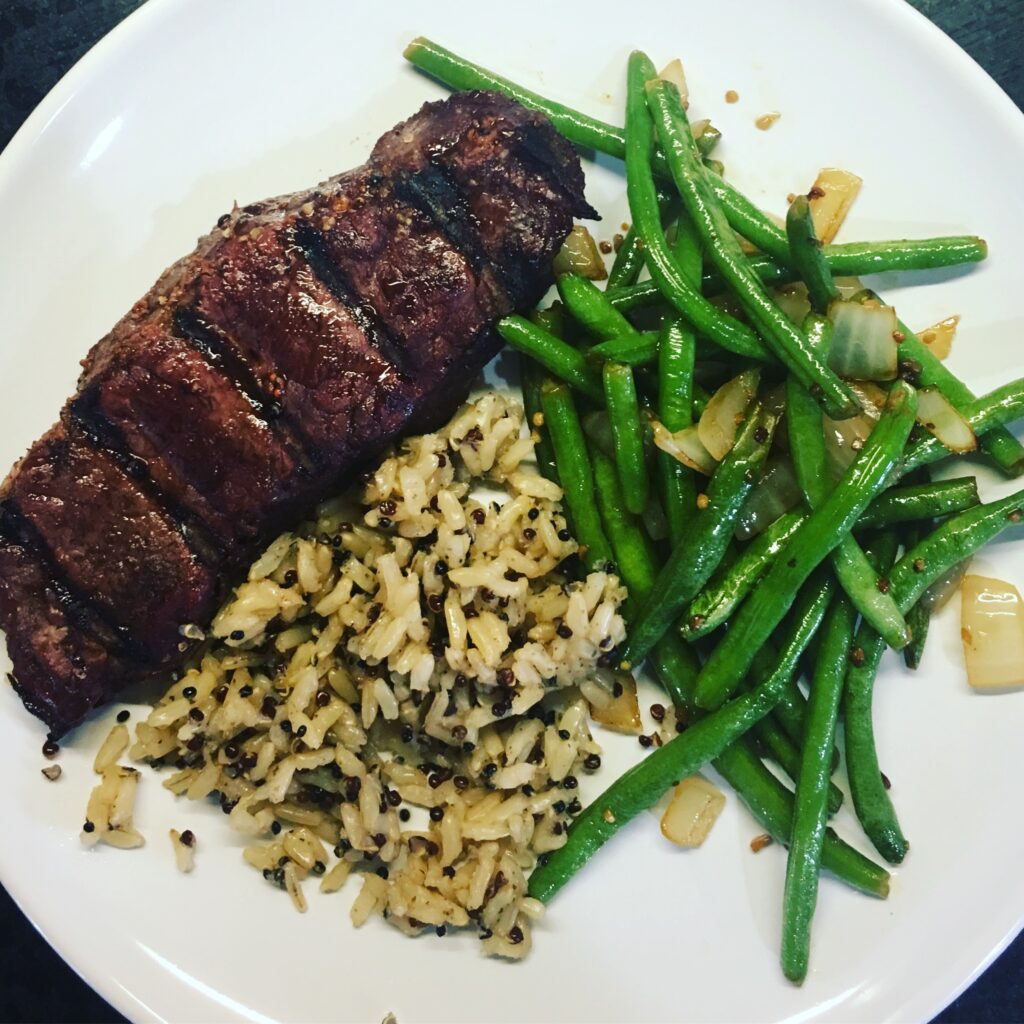 I recommend cooking your steak to your liking everyone has a different preference. Are you a Rare – Well Done? I simply season once side of the steak with salt, pepper, garlic, onion powder, and McCormick Grill Mates Montreal Steak Seasoning. I put onto a hot skillet seasoning facing down then season the other side. Cook until your liking. I love the quinoa/brown rice from Costco. Perfect for any side. You simply partly open the package and microwave for 90 seconds. Easy peasy!! Green beans I like to steam and then saute the green beans with a bit of butter, onions, and garlic.
Tuesday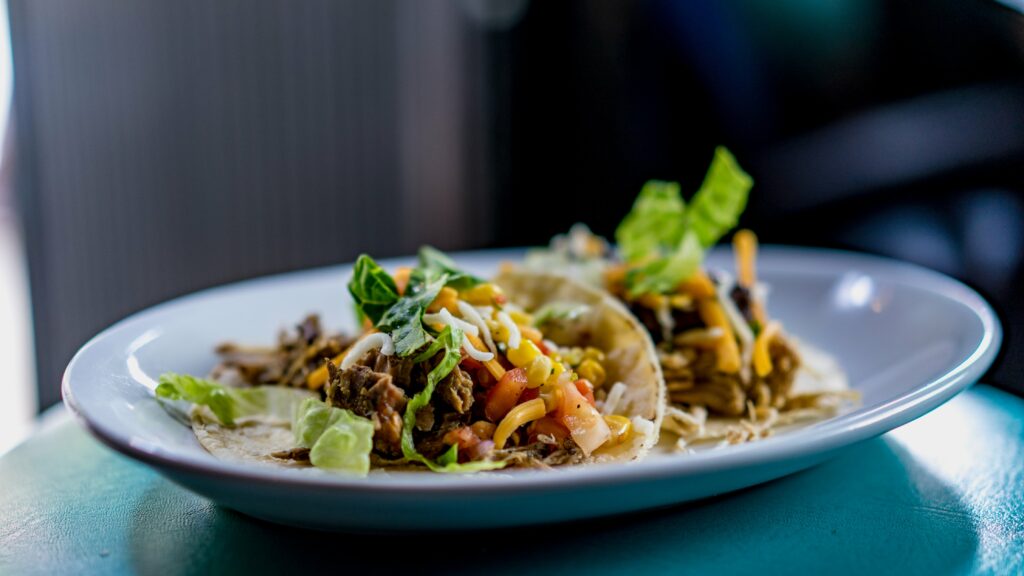 Taco Tuesday!
So after this week, I will probably leave Tuesday off the meal plan because we have Tacos's every Tuesday and have since the Lego Movie cames out! My son said he can each taco's every day of his life if I would let him. I've been making homemade tortillas here is the recipe I've been using. For the taco's super easy. I basically just brown meat add garlic, chopped onions pepper, and taco seasoning. Top with your favorite taco toppings. Lettuce, Salsa, Sour Cream, Avocado, Cheese. get creative!
Wednesday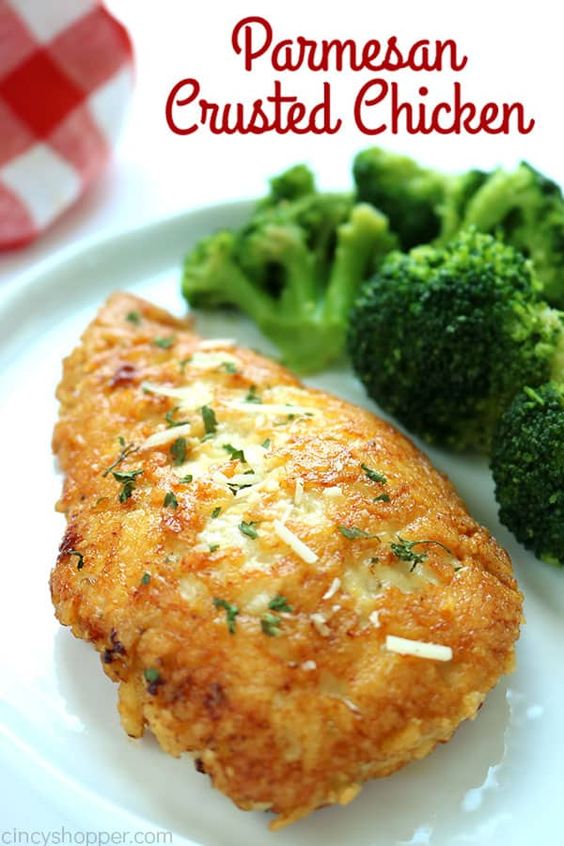 I'm excited to try this recipe! I have tried a few recipes like this but this will be the first time I will be making this recipe. I will be serving with baked broccoli and a side salad.
Thursday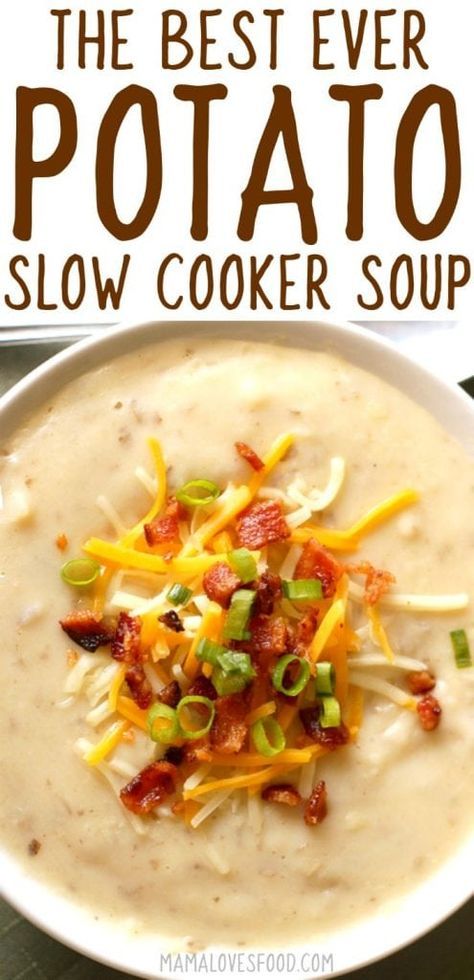 Thursday is supposed to be chilly here in Colorado so I thought soup would be perfect! I love potato soup! This is a super easy recipe and can be made in a Crock-Pot or instant pot! Do you call it a slow cooker or crockpot? I personally call it a Crock-Pot.
Friday
We usually have a frozen pizza or leftovers.
Saturday & Sunday
We usually do free range on the weekends. SO I never plan a meal.
I hope you enjoyed my first Meal Planning Sunday!
Have a great day!!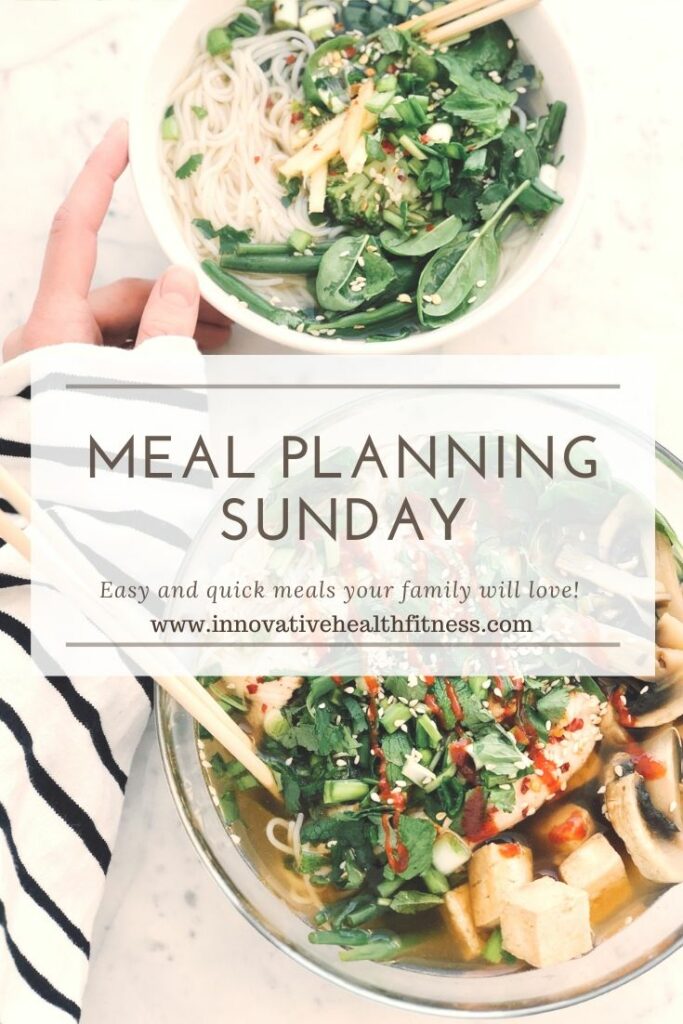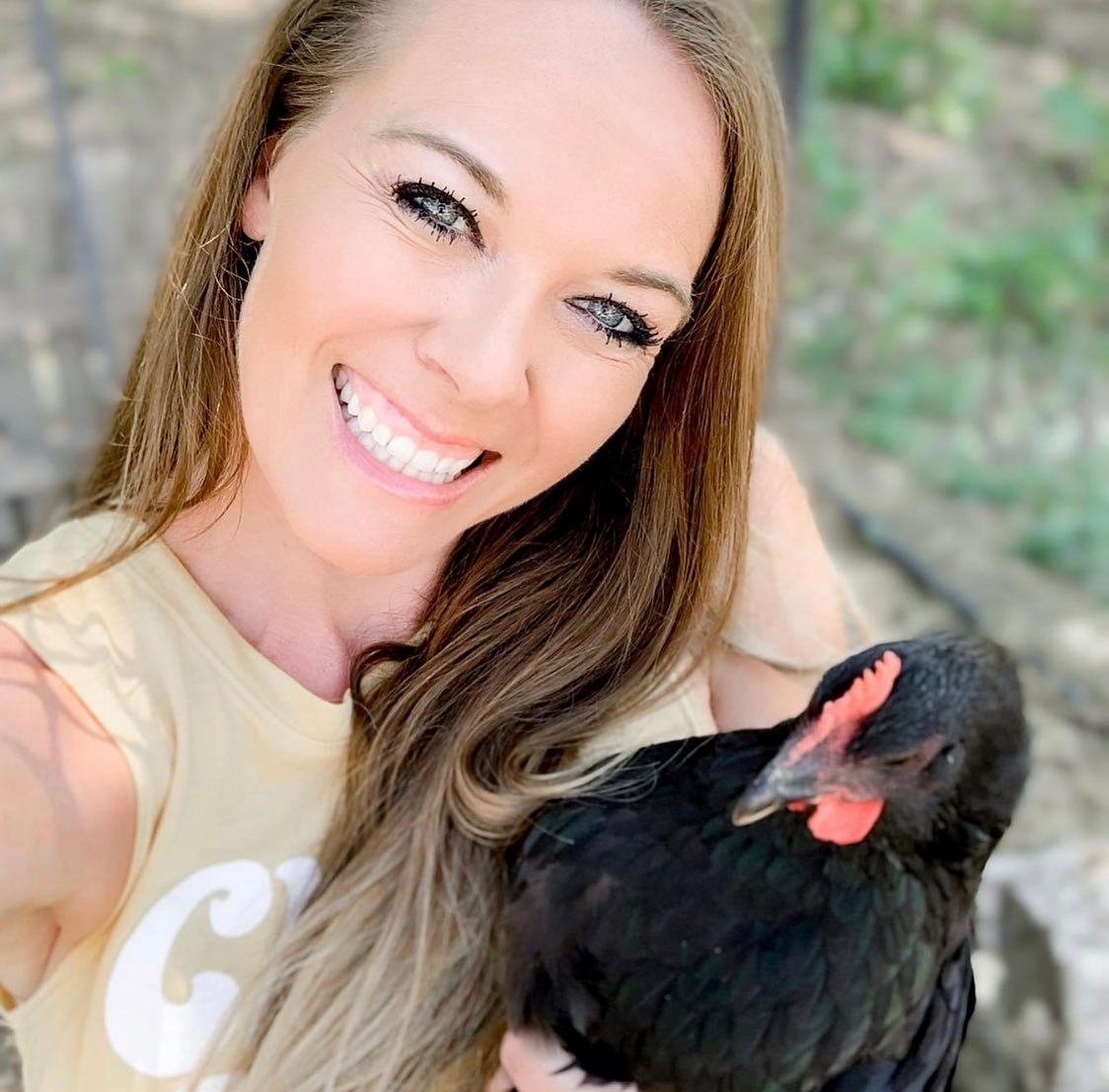 Hi!! I'm Kristin McConnell,  I am so glad you are here! I am a wife to my amazing husband and a Mom of two fabulous kids.